There are 5 types and more class car with which you can drive. It all depends where which city you use Uber.
(Prices are for information only and are for London UK)
Also know as a "The Low Cost Uber". This is the cheapest option to take. As you can see, the car is a little smaller. For example, in London you pay per minute ride 0,20$ and basic tariff is 3,70$. Fee if you cancel your ride 7$
2.UberEXEC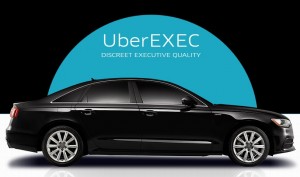 Know as a "Discreet executive quality". They are something like a sedan cars, great lengths cars. In London you will pay basic fee about 6$ and per minute 0,45$ or 3.60$ per mile. You ride with a car that is not older than 5 years
3. UberLUX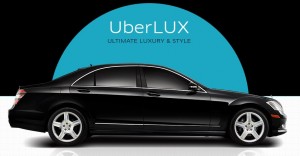 Also known as a "Ultimate luxury & style". With this you get a luxury car and you will pay more than on other classes. Price per minute is about 0,80$ and 5,35$ per mile. The basic fee is about 7,50$.
4. UberXL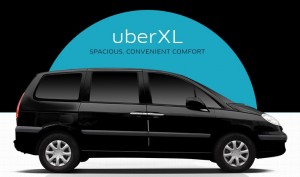 Big SUV cars with a lot of space. XL is know as a "Spacious, Convenient Comfort". You will have plenty of room here and it is good if you go with more people. Also it is cheaper than LUX option. For UberXL you will pay in London basic tariff 5,20$, per minute is 0,20$ and 3$ per mile.
5. UberTAXI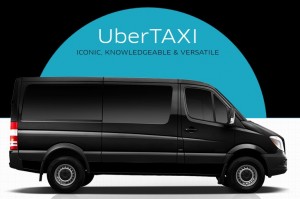 It is "Iconic, Knowledgeable & Versatile". With this Taxi and Minicabs you will pay same much as the standard cab/taxi. Taximeter will be on.
You can see pricing here: http://www.tfl.gov.uk/modes/taxis-and-minicabs/taxi-fares